03 mai 2009
Bollywood in India
Bollywood is an Indian film industry located in Mumbai.
During the last decades, the Indian Film Industry has changed a lot. In fact, the screenplays, the stories, the clothes of the actors have also gradually changed to become more appropriate for the viewer all around the world.
Within the industry, more and more European, American people with Indian origins or not, came to Bollywood to get their chance too.
Per year, there are over than 300 movies. It is easier for the Indian to act and dance and sing because they are used to do it since their childhood. In effect they have to sing and dance in their religion to worship their Gods. They have to learn classical Indian dance in which they also have to act to show their emotions of the songs but always toward their Gods, this is the reason why they have more abilities to be part of bollywood. The requirements of Bollywood films are not only know how to act but also how to dance. Most of Indian movies are based on dancing.
Nevertheless, from the last decades, there has been a great evolution about the exposition within Bollywood industry. In effect, we can notice that while Bollywood movies were turning toward the modernisation Indian tradition, in a way, followed this movement. In addition to that, the new generation in India is more open-minded, tries to imitate the developed countries and accepts better the modernisation unlike the eldest ones.
Furthermore, Bollywood has more and more foreign actors and all have no or not totally Indian roots. Indeed, there are some movies which proceed the traditional criteria but with an American or a British actress (Kisna; Salaam Ishq).
Bollywood in England
The Bollywood movies are very well accepted in England. We noticed it by Indian Cinema halls everywhere in England. Moreover a lot of shows are organized with Indian actors and in many cities. This kind of shows reinforces the relations between English population and Indian population.
More and more people born in England became part of the bollywood actors and even though the basic language "Hindi" isn't very used in Britain thanks to Indian songs they manage to keep up. The songs allow more easily to catch up the words and to understand the songs. As the songs are mostly parts of films people are more convinced to watch the movies sometimes to understand the state of mind of the songs. In fact, one of the last actress who became part of the British industry is Katrina KAIF, for example she has learned the "hindi" language to be able to speak the dialogues herself but in her debus her voice was dubbed and in her film "Namaste London" which is a movie about British Indians in England. This film shows exactly what they are confronted to...
To be continued...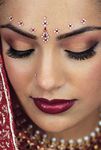 Commentaires sur WELCOME TO BOLLYWOOD